Where to stay in Sri Lanka
Bierback's guide to
SRI LANKA
Inviting guesthouses, welcoming home stays, stylish B&Bs… There's plenty to choose from and as tempting as it might be to book it all in advance, there's a certain charm with reaching your next destination, not knowing where you'll spend the night. Thanks to this, we ended up in one place, for one single night, that won't be on this list. All the others will be listed below.
Don't forget to check out where to eat, the summary and all the other images from Sri Lanka as well.
Much love,
Emelie
1. COLOMBO | MOSS COLOMBO
Moss Colombo is tucked in in a courtyard behind a huge banyan tree. Easy to spot and point out for tuk-tuk drivers who might not know of it's existence just yet.
This place offers a good nights sleep in simply decorated rooms, where the rainforest shower will be your saviour after a long flight.
2. ELLA | COUNTRY HOMES
A short walk from the centre you'll find this welcoming homestay. The owner's mama will serve you the best egg hoppers with fresh fruit for you to enjoy whilst looking up on Ella Rock. Very sweet staff that are happy to help at any time.
3. HAMBEGAMUWA | BANYAN CAMP
This eco-retreat is one of a kind. I found it via Krickelin and was beyond excited to book a room in the Banyan Lodge. I had read that we would sleep up in the trees, with no walls, and only the mosquito net separating us from the outside.
Outdoor shower, delicious vegan food, honest and long chats with the staff, hours of reading, watching the monkeys lure in the trees, just waiting for you to leave something edible out that they could knick, falling asleep to the ear numbing sounds of birds, insects and chipmunks, candle lit dinner on a raft out on the lake under the millions of stars. If you're looking for an unforgettable experience, this is the place.
4. HIRIKETIYA | BOHO HIRIKETIYA
When we arrived in Hiriketiya we hadn't booked a place to stay. As we sat down at Dot's Bay Hose we were greeted by Nav, who told us about their new place, Boho Hiriketiya, that was planned to open two weeks later. We didn't see the place before we took his offer of checking it out before it opened up for everyone else, but sometimes it's really the presentation and the host that makes the place worth staying at.
The three bungalows each sleeps four and we loved all the details in the interior. A four minute walk and you're at the beach, the location of this new gem is perfect.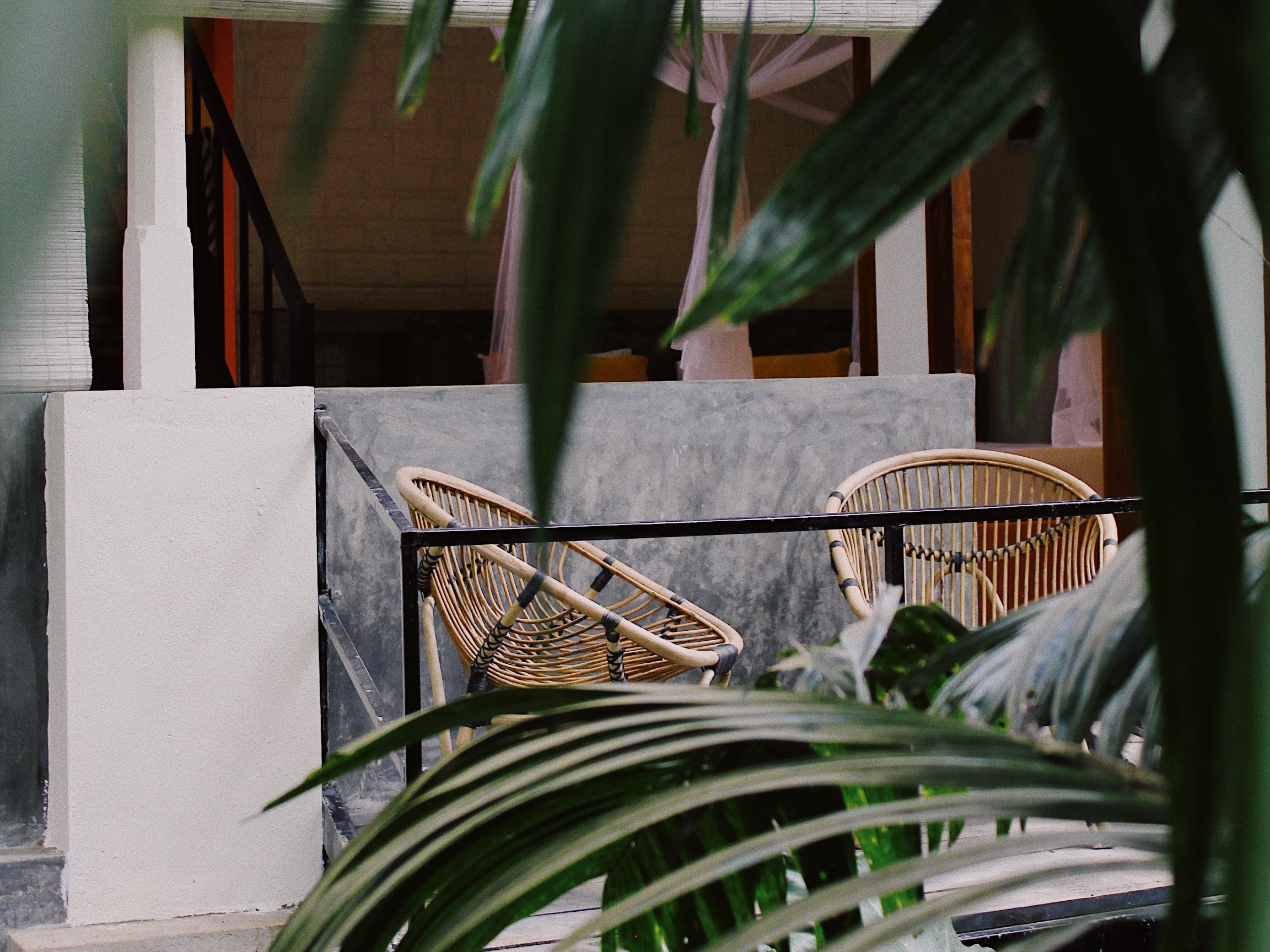 5. WELIGAMA | PITAYA
Now don't get us wrong, but apart from the surfing and stuffing our bellies with food at Ceylon Sliders and Nomad, Weligama wasn't really for us. Luckily, we're all different and thanks to the sweet peeps Buddha, Island and Shreya at Pitaya we did enjoy our one night in Weligama very much.
Pitaya had just gotten its name and opened up a few weeks before our arrival. It's a simple and stylish place, and we have a feeling that it will become very popular in no time. As we checked in the sign was about to be painted on the wall, and it's with watering mouths we follow along on their Instagram account. Do not miss out on this place.
6. AHANGAMA | LUST YOGA & SURF VILLA
If you're looking for a home away from home, look no further. Prepare to leave with heavy hearts and long hugs. When looking for a place to stay the last five nights, we hade a few places in mind. Lust Yoga & Surf Villa was the second on that list, but as soon as we stepped through the gate we knew that we had found t-h-e place.
The warm, honest and caring hosting by Mikaela and her staff, the sweet nudges from Nalu and Tiggi begging for another belly rub, the hardest decision each day being what to chose from the yummy menu… We can't praise this place higher, and can't wait to come back one day.
We would like to call this place a turquoise temple where you may rest between the trips you take to explore the coast. Five minutes (or even less) away from Lust you'll be surrounded by rice fields where peacocks are graciously wandering and water buffalos sleepily chewing. You're also close to Galle and the many beaches but if you prefer not to move and just relax by the pool, we wouldn't blame you. This place is pure relaxation for body and soul.