Where to eat in Sri Lanka
Bierback's guide to
SRI LANKA
I'd like to say that Sri Lanka is heaven for anyone vegan or vegetarian, and sticking to a plant based diet is super easy. And soooo tasty. Each night I went to bed thinking of what to have for breakfast, and we had barely finished our smoothie bowl, porridge, pancakes or what ever we had, before thinking of lunch.
I got weird looks from a young woman after describing how a bowl of banana nachos had made me cry (I wasn't exaggerating but I guess she couldn't handle the honest, and brutal truth coming from a stranger). On a serious note though, eating well is both easy and cheap in Sri Lanka.
Cafés, restaurans, places to get good coffee; we've listed some of our favourites below. We really do recommend to not worry about trying the street food that can be exciting to taste and to order local dishes as often as possible. We also recommend to get someone to show you the tea plantations, cinnamon plants, avocado plants, mango plants, banana plants, avocado plants… It's unbelievable what Sri Lankans grow in their gardens, and tasting fresh cinnamon bark for the first time was amazing.
Don't forget to check out where to stay, the summary and all the other images from Sri Lanka as well.
Much love,
Emelie
1. COLOMBO | PLUS NINE FOUR
We simply had to come here to try the marvellous creation called a "croffle". You guessed it, a croissant waffle hybrid. It's as tasty as it sounds, and that's just one of the many things that this place is doing well. Service, interior and coffee are next on that list. This is also one of the places we visited that makes really, really good coffee.
2. COLOMBO | KIKU COLOMBO
Walking into KIKU Colombo you're welcomed by the bright light shining through the big windows. The light colours on the walls and the interior has an uplifting effect and we promise it won't be easy to chose from the menu. KIKU means Chrysanthemum in Japanese and you'll notice the inspiration from Japan in the interior and also the menu.
Come here for lunch, dinner or a snack. We tried the bagels and will have to come back (one day) for their doughnuts.
3. COLOMBO | GALLERY CAFÉ
We came here not one, not two, but three nights. Hands down some of the best food we've ever tried, impeccable service, great ambiance and great location. Make sure to leave room for dessert, and to try the double chocolate cheese cake. We brought a piece back with us to Copenhagen. Totally worth it going through all the trouble keeping it upright on the flights home.
If you're on a souvenir hunt, check out the little shop as well. You'll find many goods for half the price compared to i.e. Galle.
4. HIRIKETIYA | DOT'S BAY HOUSE
Where to start… Let's start with establishing the fact that some might say that Dot's IS Hiriketiya beach. This as Dot's has it all; accommodation, food, yoga, barber sessions, surfing lessons… But most importantly; a warm and welcoming vibe. You feel right at home, and you might not want to leave.
Of all the great meals we had, I did shed a tear (no joke) when trying the banana nachos. Crispy plantain chips topped with kidney beans, mango chunks, tomato and cheese sauce. They also do great breakfasts to be enjoyed after your morning surf.
5. WELIGAMA | CEYLON SLIDERS
Escape the busy main road and enjoy the place that we feel have become some sort of an institution. Having followed Ceylon Sliders on Instagram for many years, it was fun to finally get to visit. We didn't stay here, but came for breakfast, lunch and dinner a few times. Sweet staff and good, honest food.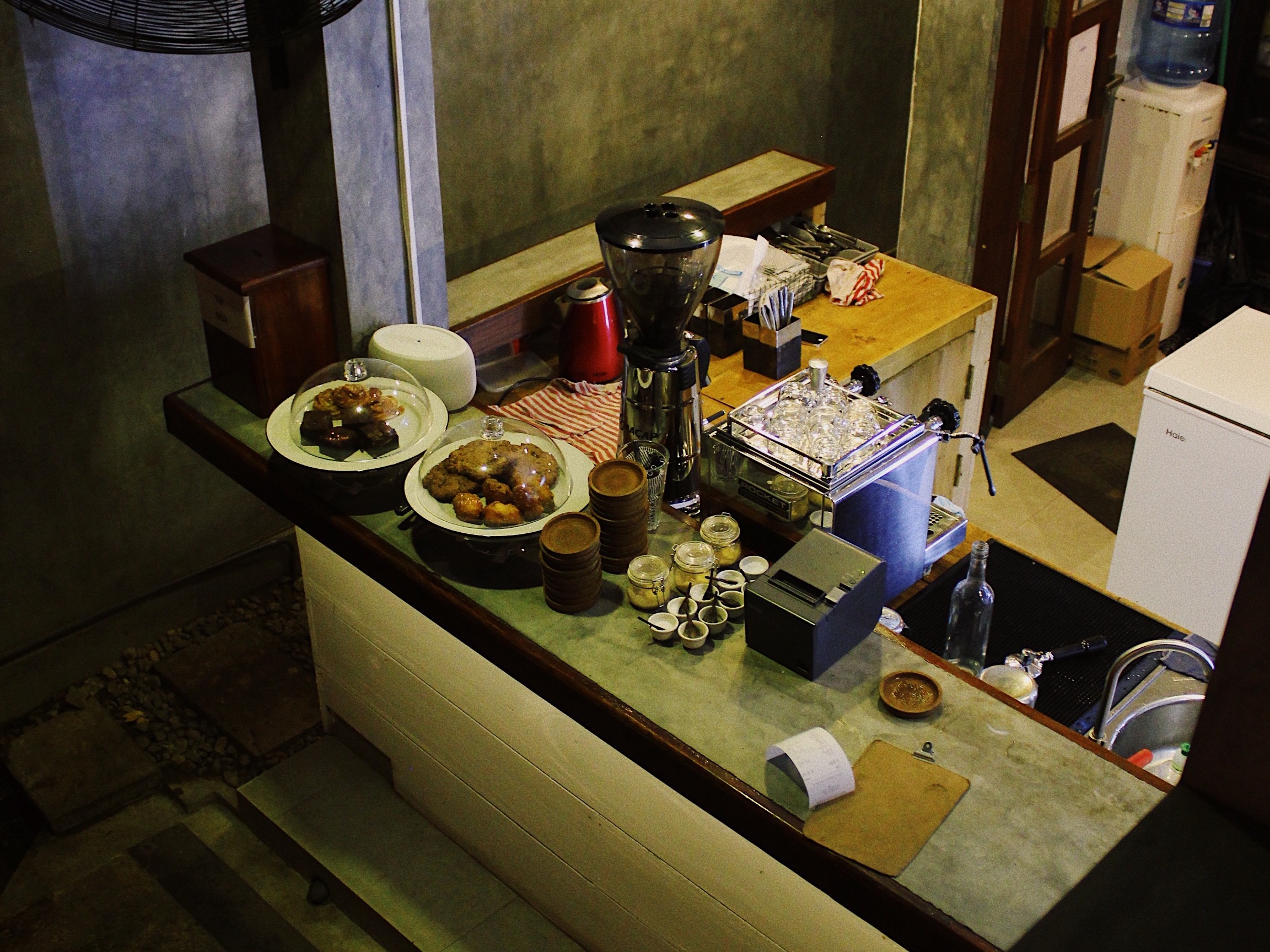 6. WELIGAMA | NOMAD
Eating at Nomad will leave you with a higher bill than most other places, but we didn't see that as an issue, at all. At Nomad they serve up the most delicious vegan food, and they try to use organic ingredients as much as possible. It's also super cozy and the staff is very kind. Head here for a long, relaxed and tasty lunch.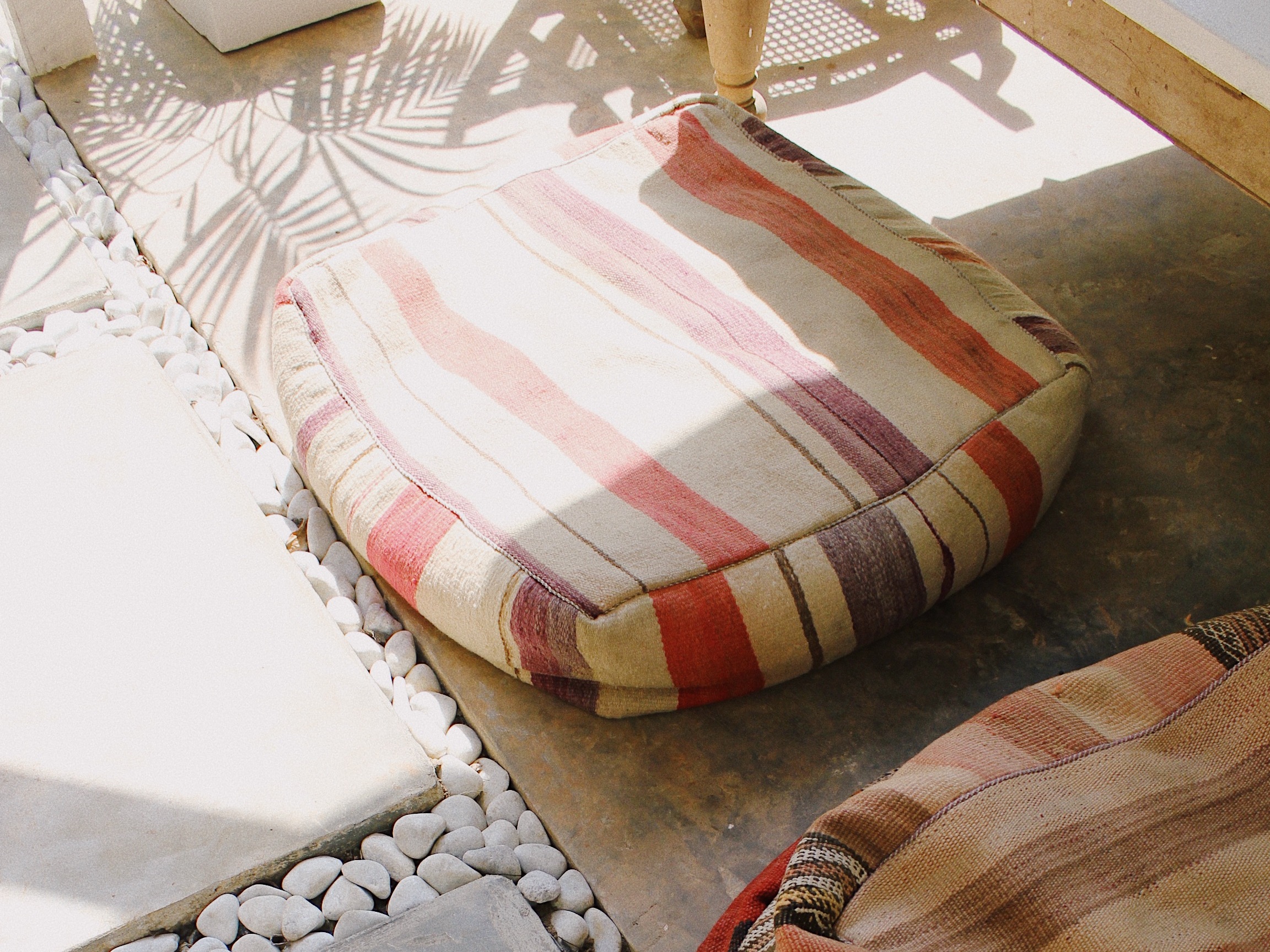 9. MATARA | BLUE POTCH (PORCH)
Unfortunately there are no pictures of the food we had here but let me tell you, this is an authentic gem you want to add to you Soon list. Bring all the patience you've got and a deck of cards, and maybe even head here before you're really hungry. The food is well worth the wait, and really cheap. It's crowded throughout the day and we went here several times. We advise you to try the taco and their lassis.
The name on the sign might be spelled wrong but apart from this there isn't a thing to complain about this place. Just kick back and relax and watch the waves.
7. UNAWATUNA | KAT'S COFFEE
We avoided visiting Unawatuna but as we suddenly got stuck in heavy rain whilst on our way to Galle, I decided to take cover at Kat's Coffee whilst Casper went for a massage. I had the most wonderful chat with Kat, the owner, whilst their two kittens rested on my lap.
Hands down the best coffee I had in Sri Lanka. They use Soul Coffee that is handpicked in the Sri Lankan highlands. All in all, the cats are super cute, Kat is an inspiring woman and you should pay this place a visit.
8. GALLE | HOPPA
Rice and curry is served all over Sri Lanka, but one of the best we tried was Hoppa. A hopper is a traditional bowl shaped thin pancake made from fermented rice flour and coconut milk. Normally they are crispy on the edges and thick in the bottom. You'll find them plain or sometimes cooked with an egg in the bottom.
The dinner we enjoyed at Hoppa was quite spicy but very tasty. Different curries served with crispy hoppers. It was nice to sit down for some people watching after watching the sun set from Clippenberg Bastion.